In September 2015, I participated in a week-long intensive residency on digital media concepts for art education at Museum Schloss Moyland in Bedburg-Hau, Germany - "Summer School: Museum, Storytelling & Digital Media." The aim of this 'summer school' was to develop new and pioneering approaches to communicate the challenging works of the artist Joseph Beuys to a large audience while considering the role of digital technologies. One overarching question central to discussions was: 'What kind of impact does modern information technology and social media have on traditional exhibition concepts and art education?'
I was one of 30 participants chosen from 300 applicants. Participants from Germany, Russia, Switzerland, Poland, Scotland, Serbia, Bosnia, Georgia, Lithuania, and Turkey.
Here is a brief summary of the projects I was involved with:
1) Inside/Outside: Participating with Beuys - A team project using video projections to create participatory ways for museum visitors and online visitors to engage with Joseph Beuys. Collaborators: Nathalie Streit (art therapist, Switzerland), Steffi Regenbrecht (museum curator, Germany)
2) Schloss Beuysland: Merging Identities of the Museum and Beuys - A team project combining the web and social media as a proposed way for Museum Schloss Moyland to better convey the persona of Joseph Beuys.
Participatory Art/Research Slideshow (press pause and scroll through) from Heidi May on Vimeo.
Three months later, the museum instigated a campaign inspired by our work, where they have invited social network communities to talk and stimulate dialogue about Beuys using whatever media desired. The online activities can be accessed through the hashtags #beuysheute (Beuys today) and #beuysundich (Beuys and me).
For more info visit moyland.de/joseph-beuys/beuysheute.html
To translate the above link into English: translate.google.com/translate?hl=en&sl=auto&tl=en&u=http%3A%2F%2Fwww.moyland.de%2Fjoseph-beuys%2Fbeuysheute.html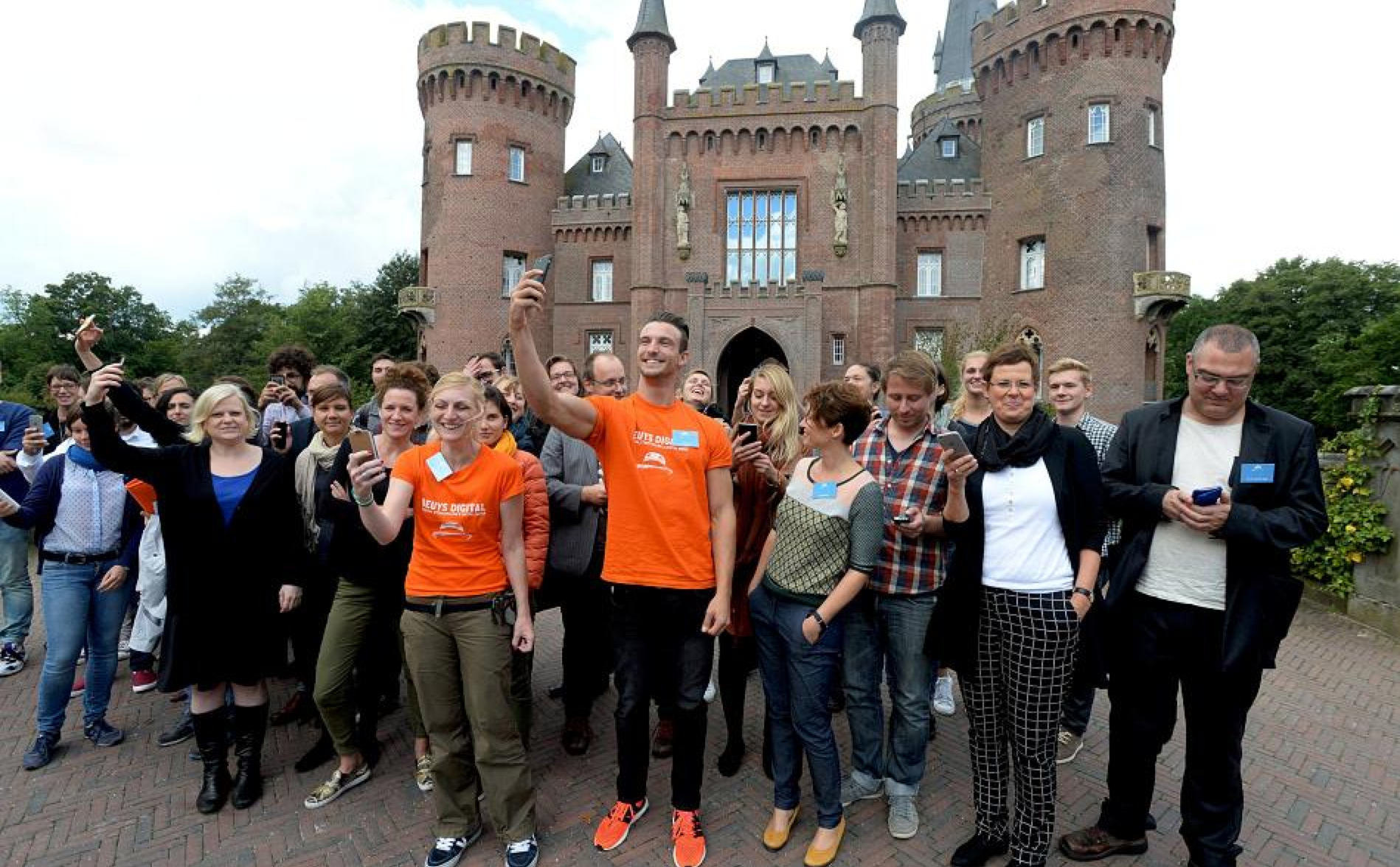 Share this learning activity with others